3 min read
BIB Promotes New COO and CTO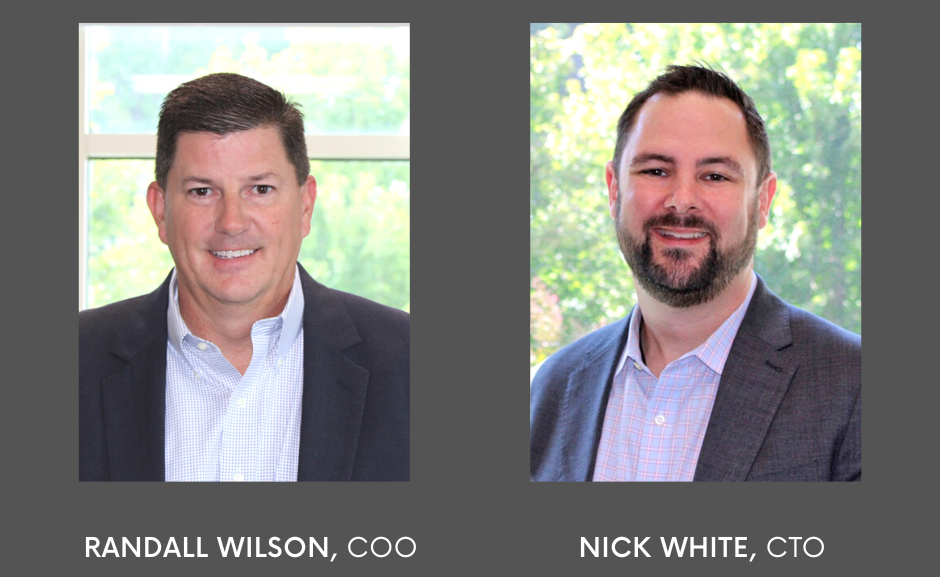 BIB Welcomes Randall Wilson as COO and Nick White as CTO.
Background screening company BIB is known for its innovative technology and leading-edge platform. It welcomes two proven and passionate new leaders with years of experience in the company.
Randall Wilson is stepping forward as COO, and Nick White is CTO.
Huntersville, NC. (PRWEB) January 30, 2023 – Promoting from within, innovative background screening technology company BIB welcomes new COO Randall Wilson and CTO Nick White. Studies show that leadership promoted from within is better received and more likely to have highly productive teams.(1) BIB's new executive team is ready to go and committed to the success of the company and its employees.
Since joining BIB in January 2011 as director of the Occupational Health Division, COO Randall Wilson expanded the division's service offerings. Before BIB, Randall Wilson served for 12 years as the VP of Operations for NDI (which was acquired two years after he left by HireRight). After NDI, he launched his own company called Secure Select, which he built and ran for five years until BIB acquired it.
Wilson has a clear vision for the future of BIB, including unparalleled operational efficiencies. With BIB's innovative and integrated technology platform in place, he is excited to propel growth by investing heavily in sales and marketing.
BIB COO Randall Wilson said, "The passion and excitement of innovating new technologies, expanding our service offerings, and watching BIB grow as an industry leader are incredibly satisfying to me."
Internally, BIB's new COO plans to continue diversifying the labor pool and capitalize on the talents of a global workforce. He strives to create a desirable work environment that enhances both employee and client relationships.
Randall says, "I love to see individuals growing within the organization and ultimately shaping the future of BIB. Most of the staff have years of experience within BIB and the industry, and the comradery of working alongside each of them is satisfying."
Nick White steps into the CTO position with 17 years at BIB, growing technology and driving the business forward with efficiencies. He brings a long track record of technology excellence, growth, stability and reliability for BIB's customers and employees.
White's passion for technology started as a youngster in the 80s. He went on to build a regional Internet Service Provider in the 90s and then moved to Southern California during the dot-com boom era to help build the internet.
BIB CTO Nick White said, "I am incredibly thrilled to continue my career here at BIB, putting my experience to work, and pushing technology massively forward, all accomplished with a remarkable team. It's truly an honor to work alongside such talented leadership, whose vision, passion, and infectious drive propels the company forward, and creates an inspirational workplace."
As CTO, White plans to continue to drive BIB's innovation and forward-thinking. He hopes to foster strong teamwork and a positive work environment, leading BIB into its next chapter of exciting technology goals.
Nick says, "BIB has an incredible pipeline of innovative ideas and the best team to execute them. My primary goal is ensuring BIB's strategies are successfully achieved with the right technologies."
As many as 87% of employers conduct background checks pre-employment and 92% at some point during the employment lifecycle.(2) A background check can cause frustrating delays in the hiring process. BIB's innovative technology allows organizations to quickly access background screening reports through a single, paperless, no-contact platform.
With a passionate and proven new team in place, don't be surprised to see continued innovation and remarkable growth from BIB.
About BIB
BIB provides innovative technology to protect what matters. With its integrated and accessible solutions, background screening has never been easier. BIB delivers criminal background screening to help organizations make better employee and volunteer selections fast. Employers and organizers can select the scope of their search (local, national) as well as choose relevant reports such as Motor Vehicle Records, Sex Offender Registry Screening, Employment and Education Verification, and Occupational Health and Drug Testing Screening. For more information, visit https://www.bib.com/.
References: 
Robinson, Bryan Ph.D. "Managers Promoted From Within Receive More Respect And Money, New Study Finds." April 15, 2021, Forbes, forbes.com/sites/bryanrobinson/2021/04/15/managers-promoted-from-within-receive-more-respect-and-money-new-study-finds/?sh=3d5f05c28831

"Conducting Background Investigations and Reference Checks." Accessed November 22, 2022, SHRM, shrm.org/resourcesandtools/tools-and-samples/toolkits/pages/conductingbackgroundinvestigations.aspx.